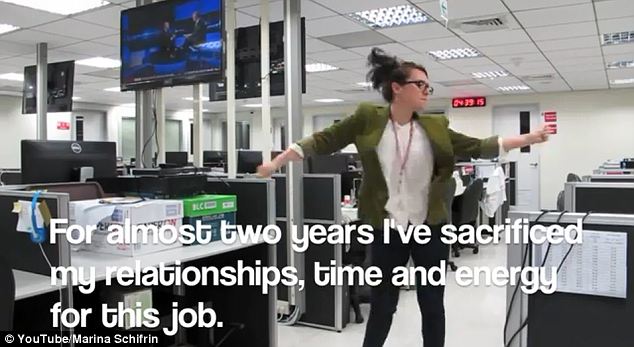 © Marina Shifrin via YouTube
FAIRWAY, KS (KCTV) -
Many Americans have hated their job at one time or another, but few have gyrated and danced their way out of a job so convincingly.
Marina Shifrin, who graduated from the University of Missouri in 2010, danced across her work place to Kanye West's Gone as her resignation "letter." She then uploaded her video to YouTube, and that's when it racked up the views.
And now Shifrin is drawing the headlines rather than help shape them. Shifrin cut news videos for Next Media Animation in Taiwan.
She did not name her employer in the video, but others quickly tracked it down. Shifrin said her boss was more concerned about quantity than quality.
She said she sacrificed her relationships, time and energy for a company that didn't deserve her efforts.
She also waits tables and does standup comedy.

The video has even made international headlines.
If you would like to see the video click here. Warning: the West song lyrics are graphic.
In response to Shifrin's video, Next Media Animation responded with a video of their own. Click here to watch it.

Copyright 2013 KCTV (Meredith Corp.) All rights reserved.