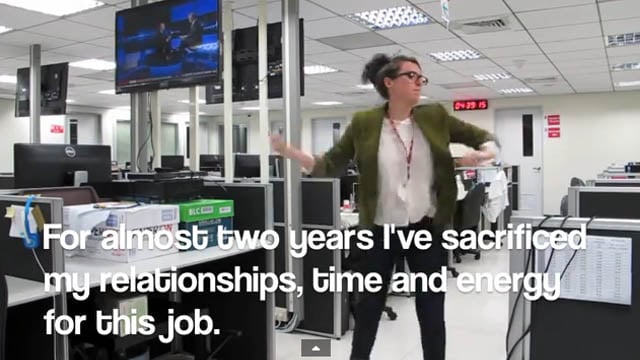 ATLANTA (CBS ATLANTA) -
A woman quit her job in an unusual way and it's making the rounds on the Internet.
Marina Shifrin posted a video of her quitting her job in Taiwan via interpretive dance on YouTube.
Shifrin said the reason she quit is because her boss "only cares about quantity, how fast we write and how many views each video gets."
"I believe it's more important to focus on the quality of the content. When you learn to improve this, the views will come," Shifrin said in the YouTube description of the video.
On Tuesday, her boss responded with his own video posted on YouTube.
In it, the employees dance in the same way Shifrin did to the same song. (Maybe there's something to that "quality of content" thing?)

At the end of the video, they announced they were hiring.

Tell us what you think. How would you quit your job if you could?
Copyright 2013 WGCL-TV (Meredith Corporation). All rights reserved.