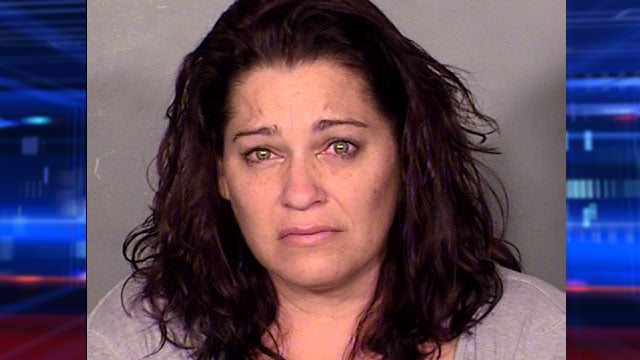 Patience Bristol (Source: LVMPD)
LAS VEGAS (FOX5) -
Police said they arrested a court-appointed guardian who stole more than $100,000 from her clients.
Las Vegas Metro police said they arrested 38-year-old Patience Bristol, who worked for a local company as a contracted court-appointed guardian for Clark County Family Court.
According to a warrant declaration, Bristol was assigned to manage the financial accounts of people who were unable to do it themselves, mainly for medical reasons.
Detectives began investigating Bristol in May after they were told about some unusual activity in the accounts of four of Bristol's clients, according to the document. It said investigators found that Bristol withdrew money from clients' accounts and stole some of their jewelry to be pawned.
According to the document, Bristol told investigators that she and her boyfriend, who is receiving unemployment benefits, have a gambling problem, and they used the stolen money to pay bills and buy food.
Bristol was charged with four counts of exploitation of a vulnerable person, three counts of obtaining money under false pretenses and eight counts of burglary.
Detectives asked anyone who believes they or a family member may have also been a victim in the case to call Crime Stoppers at 702-385-5555.
Copyright 2013 KVVU (KVVU Broadcasting Corporation). All rights reserved.