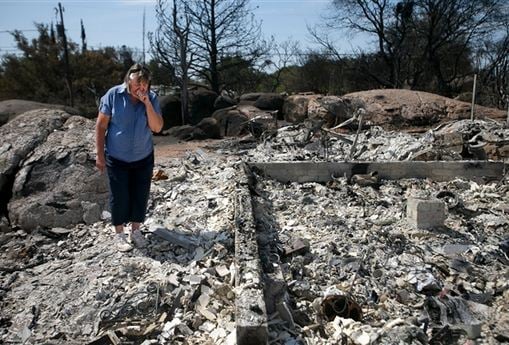 PHOENIX (CBS5) -
It was one of the worst tragedy's in Arizona history when 19 firefighters lost their lives in the Yarnell Hill fire this summer.
The impact of what happened is still being felt by the surrounding community.
State representative Justin Pierce(R-Mesa) said that the Yarnell Hill fire did widespread damage to above and below ground water systems.
"The fire created a massive infrastructure problem," said Pierce. "The pipes melted. There are leaks all over the place. In a water system you don't find leaks until they pop up somewhere."
According to the latest estimate, about 40 percent of the water being pumped out is wasted, never reaching homes and businesses.
Susan Bitter Smith with the Arizona Corporation Commission said they are currently working with the Yarnell Water Improvement Association to fix the problems as soon as possible.
"At the commission level we are ready to stand with them to work for some loan money," Smith said. "Federal loan money for help with infrastructure replacement, and to work on an emergency rate case to get revenue streams so they can survive."
Copyright 2013 CBS 5 (KPHO Broadcasting Corporation). All rights reserved