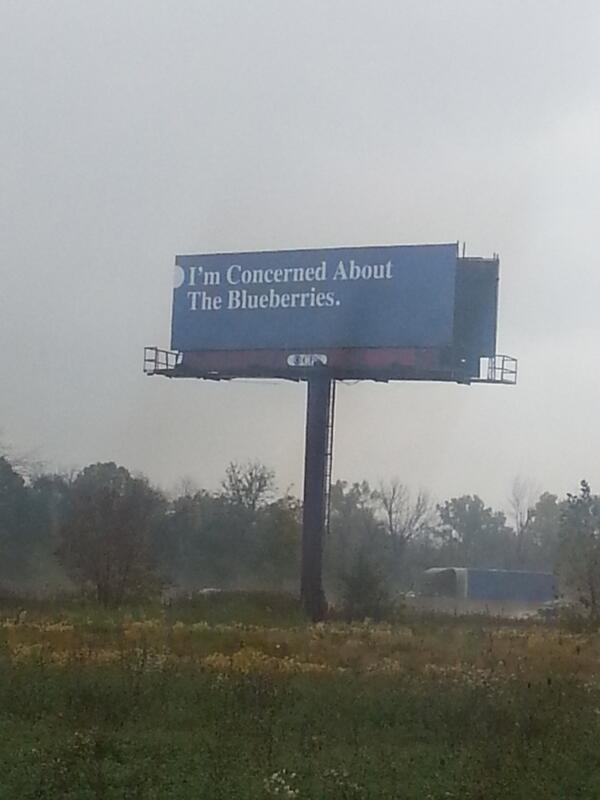 FLINT, MI (WNEM) -
A bright blue billboard on eastbound I-69 near I-75 in Flint has some wondering what and who is behind it.
The signs reads "I'm concerned about the blueberries" but no title or company is listed along with the statement.
TV5 reached out to the owner of the billboard, CBS Outdoors, to get more information about the sign, but we were told no information was available.
"It's either adderall or children," said Chris Day, an employee at Flint Crepe.
Day said customers at Flint Crepe have been discussing the possible meaning of the sign. He says he does not believe it has anything to do with actual blueberries.
Day explained that the word blueberries is likely a slang word for drugs or possibly a reference to children.
TV5 reached out to about a half dozen blueberry farms across Mid-Michigan who all seemed perplexed as to why someone would post concern about actual blueberries.
A spokesperson for CBS Outdoors says he will release more information if it made available.
Copyright 2013 by WNEM and Associated Press. All rights reserved.