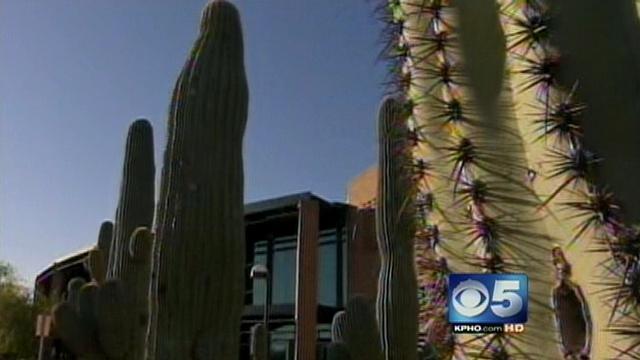 © CBS 5 News
GILBERT, AZ (CBS5) -
The growing East Valley city of Gilbert is getting national recognition.
Gilbert has been ranked second in the "Top 10 Safest Cities Over 200,000" in the United States, according to Law Street Media.
Law Street Media credits Gilbert as having a "very efficient policing system."
"Gilbert's safe atmosphere is created through the dedication of our terrific police department along with the commitment to our community from our residents and businesses to continue to make it a clean, safe and vibrant place to live and work," Gilbert Mayor John Lewis said.
Just north of Gilbert in the East Valley, Scottsdale ranked No. 5.
Each city is ranked by its violent crime rate, which is the measure of how many violent crimes occurred per 100,000 people in 2012. For additional information on Law Street's crime-ranking methodology, click here.
Here's the full list from Law Street Media:
Irvine, CA
Gilbert, AZ
Plano, TX
Fremont, CA
Scottsdale, AZ
Henderson, NV
Virginia Beach, VA
Irving, TX
Garland, TX
Chula Vista, CA
Copyright 2013 CBS 5 (KPHO Broadcasting Corporation). All rights reserved.