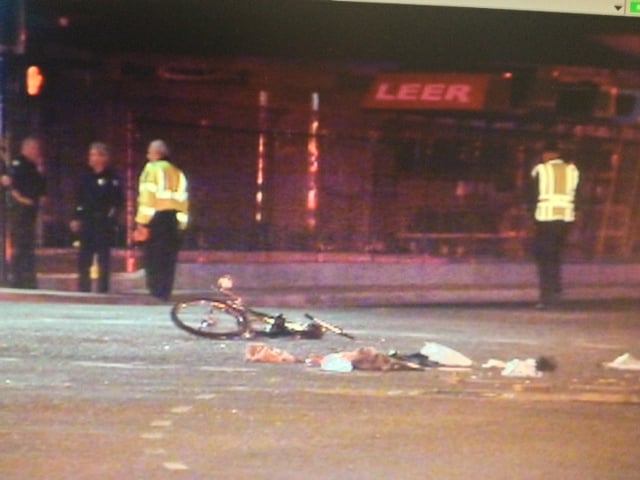 PHOENIX (AP) -
Phoenix police say a man was killed in an accident that involved a bicycle and a pickup truck.
Officer James Holmes said the collision happened Friday night when 53-year-old Stephen Dolan Price tried to cross the street. Officers found him lying in the road with severe injuries.
Price was taken to a local hospital, where he died.
Witnesses told police they saw Price trying to cross at the intersection of Grand Avenue and McDowell Road against a red light. They said he appeared to be looking west for approaching traffic when he was struck by a truck coming from the east.
Holmes said Price wasn't wearing a helmet and did not appear to have any lighting or reflectors on the bike.
No charges have been filed against the driver.
Copyright 2013 Associated Press. All rights reserved.