Overall the continental United States had a warm 2013.
According to Climate Central, the preliminary numbers show 2013 as the 36th warmest on record.
The data used for this study dates back 119 years for the nation.
Even with a warm year, an interesting find in the numbers shows this is the first year in 20 years with more record lows than record highs.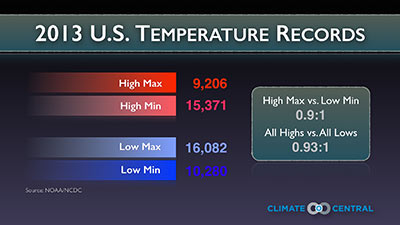 Check out more weather and climate headlines from the United States and the world in the image below.
The information was complied by Climate Central.
Check out the numbers for Tucson by clicking here.