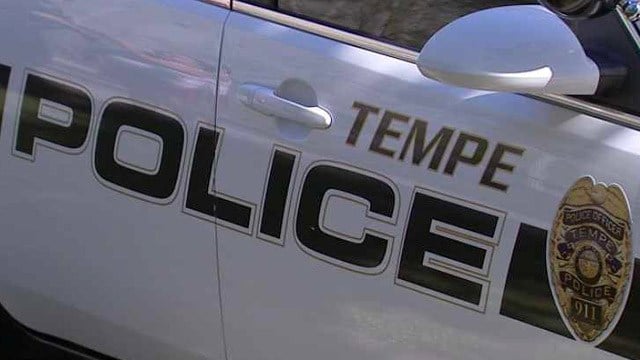 TEMPE, AZ (CBS5) -
A Tempe school resource officer accidentally fired her department-issued Taser during a demonstration, striking a student with one of two probes in the arm Thursday, a Tempe police spokesman said.
Latasha Hampton was teaching an eighth-grade class at Gilliland Middle School and doing some show-and-tell with her Taser when she pushed a button that tests whether the Taser is working to show the students, said Sgt. Mike Pooley of the Tempe Police Department.
Hampton then mistakenly pulled the trigger and one of the two probes hit a 14-year-old girl in the left arm, Pooley said.
Since the other probe went into a wall, no electrical current was delivered and the student was not shocked, Pooley said, but she was taken to a hospital where she had the probe removed. She was released from the hospital and no other students were hurt, police said.
Tempe police spokeswoman Molly Enright said Hampton has been removed from the school while investigators determine how and why the incident happened.
Copyright 2014 CBS 5 (KPHO Broadcasting Corporation). All rights reserved.