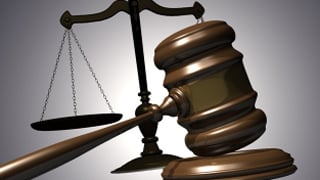 © CBS 5 News
YUMA, AZ (AP) -
A Yuma woman convicted of hiring a hitman to kill her husband in 1997 has been denied an appeal of her life sentence.
The Yuma Sun reports the Arizona Court of Appeals upheld Lois Kay Cloud's life sentence last month at a hearing in Phoenix.
Cloud was convicted of first-degree murder, solicitation to commit first-degree murder, facilitation to commit first-degree murder and hindering prosecution.
She was sentenced in October 2010 with no chance of parole.
Prosecutors say Vincent Lee Accardo shot Kenneth Cloud in the neck on Dec. 9, 1997 while the victim was sitting in his truck outside a restaurant.
Accardo was sentenced to death but died in March 2011 of natural causes.
Cloud's appellate lawyer had argued there were several errors during her trial and insufficient evidence.
Copyright 2014 Associated Press. All rights reserved.