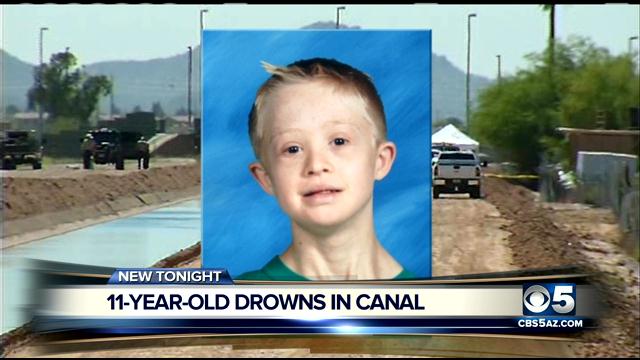 © CBS 5 News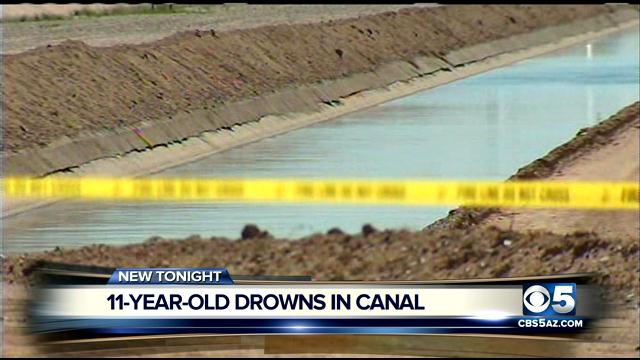 © CBS 5 News
MESA, AZ (CBS5) -
Gilbert police are dedicating an upcoming fun run in honor of a boy who slipped through a fence and drowned in a canal while trying to save his dog.
C.J. Udall, 11, lost his life on March 15.
On April 12, the Gilbert Police Department's third annual 5k and 1 mile Fun Run at the Gilbert Riparian Preserve will honor C.J. with all the proceeds going to the Special Olympics.
"We loved him more than life itself. He was our hero. He battled through challenges with dignity," said the boy's mother Jori Udall.

Surrounded by family, friends, and fellow Boy Scouts, Jori Udall breaks down as she remembers her son. The boy, who had Down syndrome, was a Boy Scout and a student at Gateway Point Elementary School in Gilbert.

"He was more than a student there. He was a rock star and a chick magnet," Jori Udall said.

C.J.'s body was pulled from a canal behind his Mesa home Saturday afternoon. The night before, his family had hosted an outing at their home to celebrate C.J. receiving his first Scout merit badge.

"Friday night C.J. slept in a sleeping bag in a tent with his dad," said Jori Udall.

Saturday morning C.J. and his dog Sapphire ventured off, and slipped through a fence unnoticed," said Jori Udall.

"It was our 13-year-old Eagle Scout son who found them. He heard the dog, Sapphire and he began jumping fences to get to her," said Jori Udall.

C.J.'s brother found the dog, but no sign of the boy.

"We didn't stop looking but soon realized that C.J.'s loyalty to his dog led him to try to save her," said Jori Udall.

The boy's body was found near where the dog exited the canal.

"We will find meaning in our suffering. We will continue to help C.J.'s friends as they go through their bereavement, and we will continue to honor our little warrior, Carvel Scott Jackson Udall, our precious C.J.," said Jori Udall.

C.J. was supposed to be awarded his merit badge Tuesday at his first court of honor.
Family members said the visitation will be Friday from 6 p.m. to 8 p.m. and the memorial will be at 10 a.m. Saturday. Both will be held at the Church of Jesus Christ of Latter Day Saints in Gilbert.
Copyright 2014 CBS 5 (KPHO Broadcasting Corporation). All rights reserved.