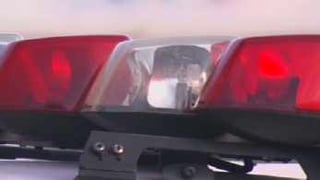 CROWN KING, AZ (CBS5) -
An El Mirage couple has died in a Jeep crash in Yavapai County, authorities said.
John Menzoda, 44, and his wife, Lisa Gutierrez, 42, left Crown King about 10 p.m. Saturday in their 1969 Jeep and some friends of the couple followed them out of town, but the Jeep eventually pulled ahead and they were not seen again, according to the Yavapai County Sheriff's Office.
The next day, friends of the couple found the couple's SUV and trailer which they used to take the Jeep to an area near Cow Creek Road and Castle Hot Springs. The location provided access on an unpaved road to Crown King from the north end of Lake Pleasant, YCSO said, but the couple was not found and friends called authorities.
The Jeep was located in a steep ravine near Forest Road 711 and 192 about 1:30 p.m. Sunday.
YCSO said detectives determined the couple died when their vehicle crashed. The Jeep cab was constructed of a steal roll cage with a top plate that came off when the vehicle rolled.
The cause of the crash is under investigation.
Copyright 2014 CBS 5 (KPHO Broadcasting Corporation). All rights reserved.